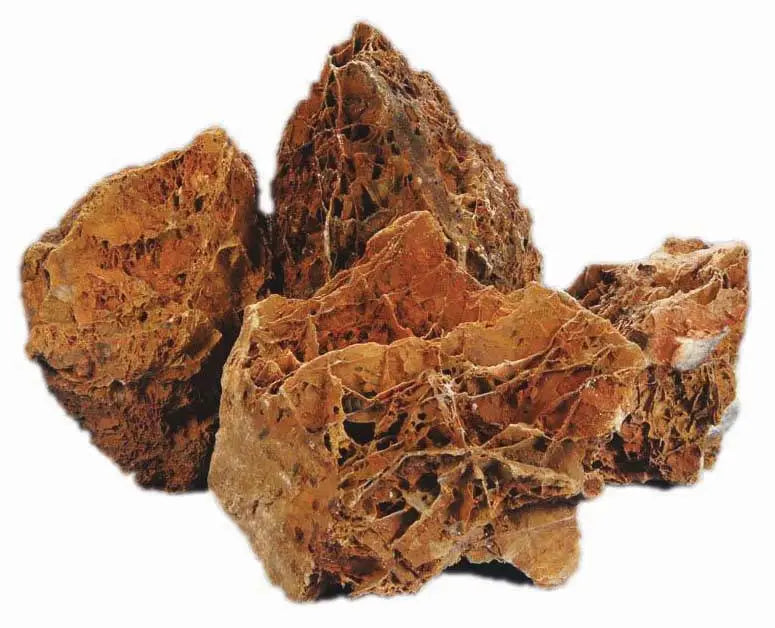 Maple Leaf Stone
---
Maple Leaf Stone is a reddish-brown colored stone with an interesting web-like surface.  It makes a spectacular addition to a planted aquarium by adding stark color contrasts between the hardscape and the plants.  
Pieces from packages will range from 3-12 inches. If you have any special requests for sizes, please make a note when ordering and we will try to accommodate according to inventory.
2lbs is roughly one or two stones that range from 3-4 inches each
*Stones require rinsing prior to use
Small size " to 5"
Medium size 5" to 8" 
Large size 9" to 12"