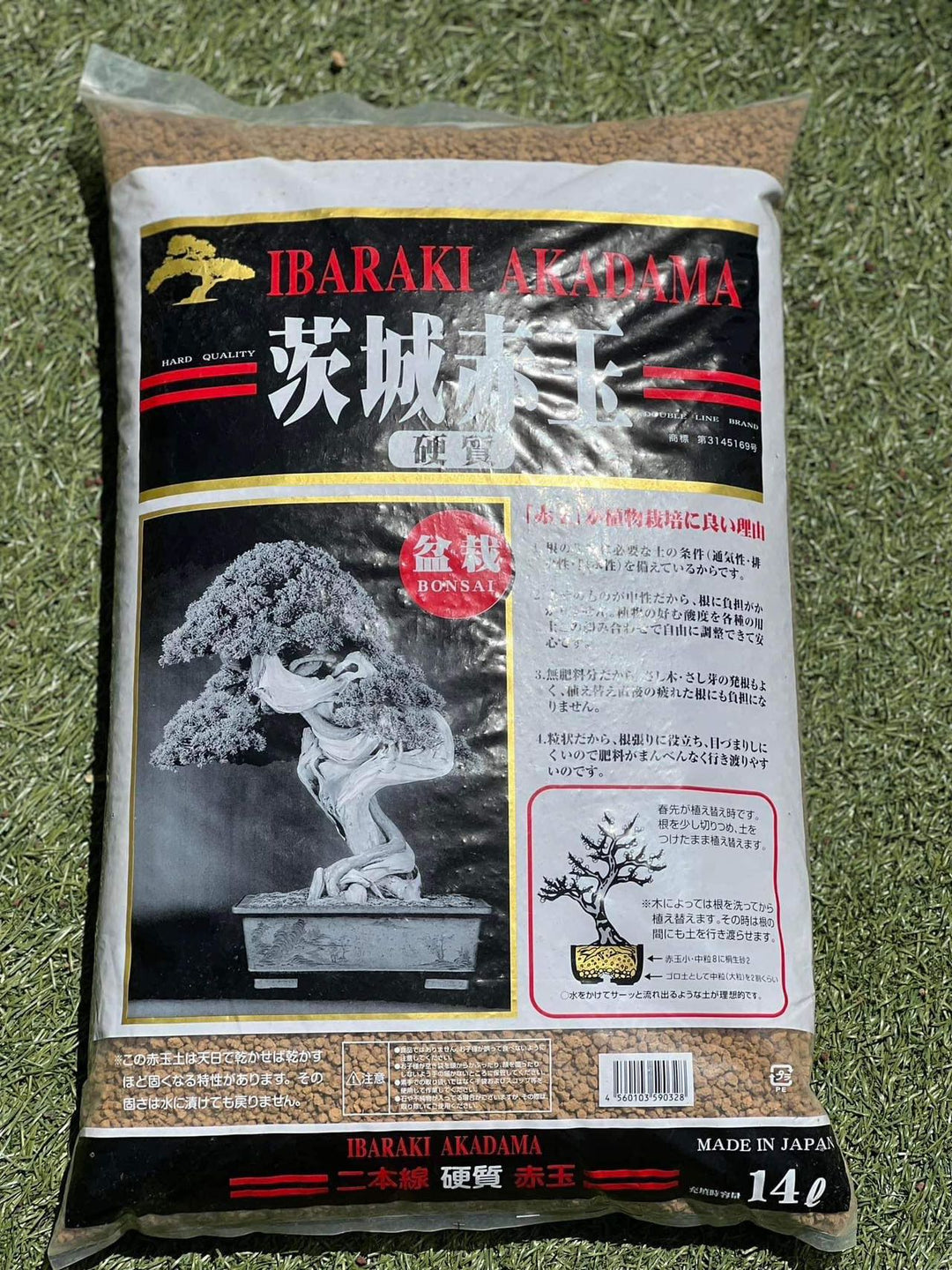 Ibaraki Akadama - Hard Akadama Made in Japan - 14L
---
Double Line Brand Akadama (Hard Quality) with a grain size of about 0-6mm. Content: 14 liters.
Akadama is a well known bonsai soil used by most bonsai enthusiasts worldwide. The name Akadama means "red soil". We import this Ibaraki Akadama soil directly from Japan.
Akadama soil is mined in Japan from volcanic soil (island of Honshu, Mountain Akayi – near Tokyo). Once extracted it's dried and sifted to various grain sizes.
Properties of Akadama:
Provides good stability for your bonsai trees
Very good air permeability
Nearly no tendency for soil compaction
Excellent drainage properties (very good against root rot)
High ability to hold nutrients in the soil
Good buffering capacity against pH fluctuations
Content: 14 liters
Grain size: Small 3-6mm and Medium 7-10mm