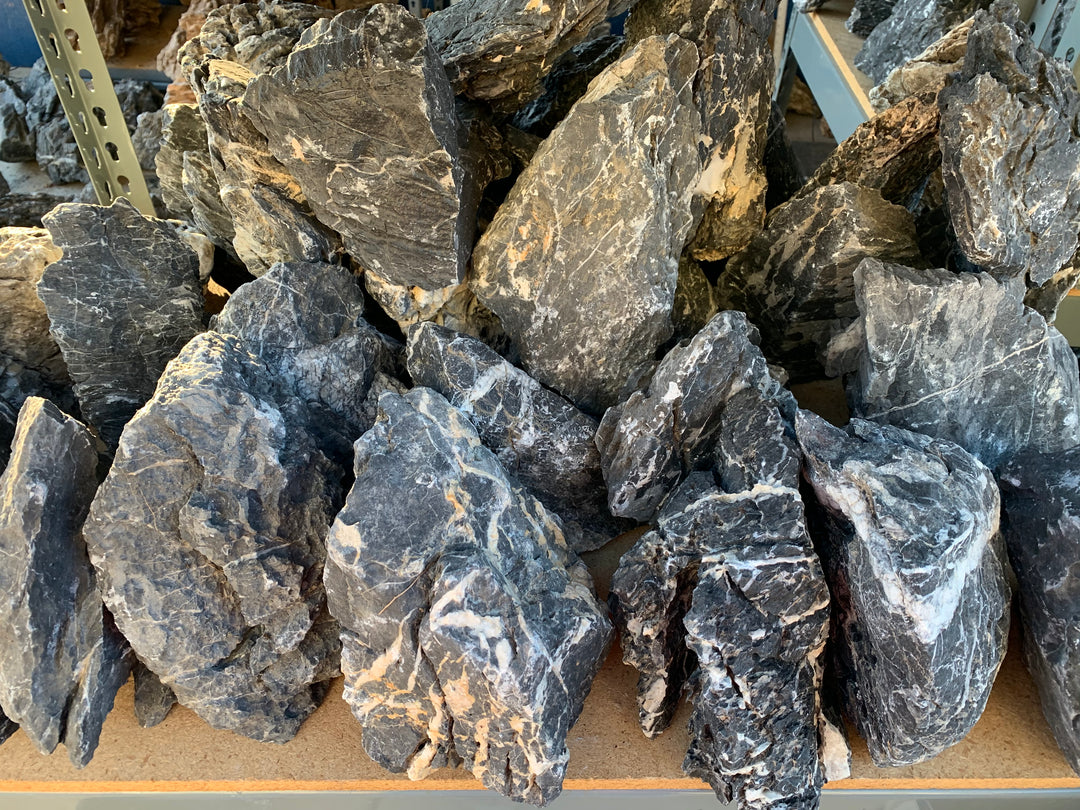 Black Mountain Seiryu Stone by lbs
---
Introducing Black Mountain Seiryu, the sophisticated counterpart to the renowned Seiryu stone. We are captivated by its darker grey, almost blueish hue, a striking departure from the conventional light grey Seiryu. The rugged texture and intricate details of these stones empower you to effortlessly craft a naturally inspired aquascape.
It's worth noting that Seiryu stones can have a minimal impact on pH and water hardness. To counterbalance this, Aqua Soil can be used effectively.
For those seeking larger stones, there may be a minimum weight requirement as larger stones naturally entail greater weight. Reach out to our team via email for personalized assistance.
Prior to use, it is essential to rinse the stones, given their dense composition and generally larger size, ranging from 5 to 16 inches. The larger pieces exhibit more pronounced weathering and texture, ensuring a captivating visual impact.
Keep in mind that the stone's color deepens when wet, adding an extra dimension to your aquatic environment. Additionally, certain stones may influence water chemistry, necessitating thorough research to ascertain compatibility with your setup.
Choose from our size options:
Small: 1" to 5"
Medium: 6" to 8"
Large: 9" to 12"
Extra Large: 13" and up (Note: $20 oversize shipping applies)