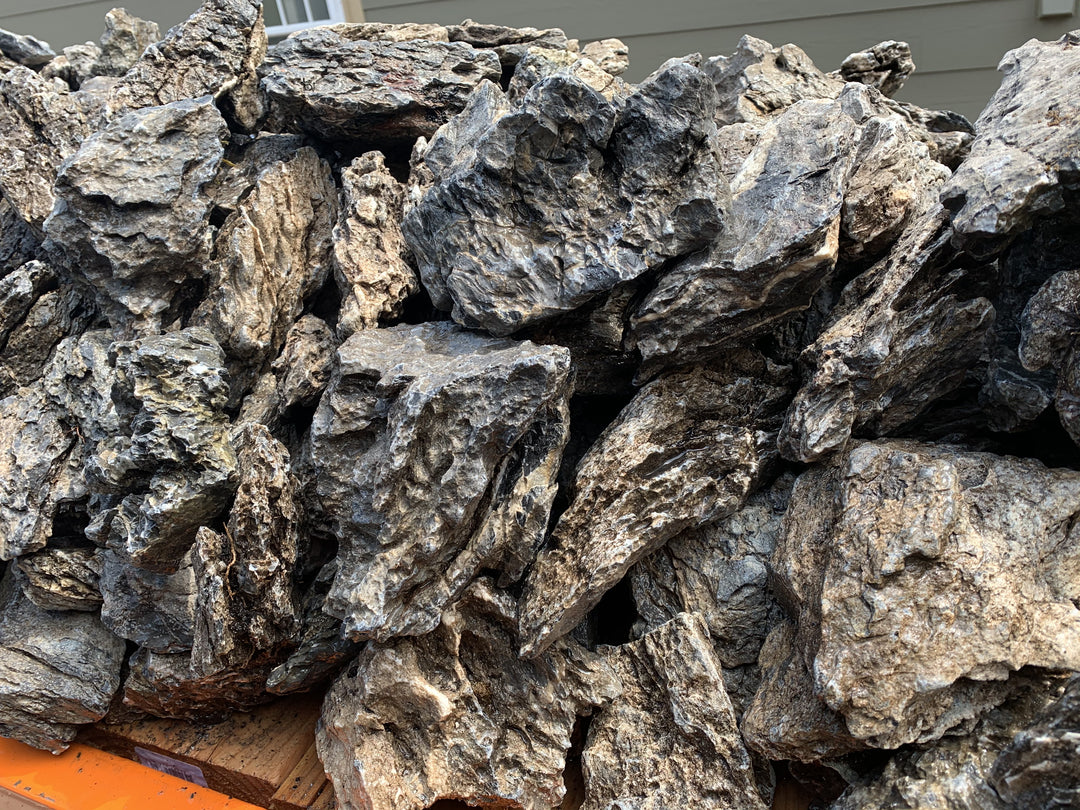 Seiryu Mountain Stone Non Acid Washed by lbs
---
Seiryu Mountain Stone is unique with desirable characteristics, hand-selected by us. Seiryu Stones are one of the most popular hardscape stones used in aquascaping.
Please consider this order carefully due to the heavyweight of each stone may not be enough for your aquascaping project.
Seiryu may slightly raise pH and water hardness. Aqua Soil can help balance that out.

If you are looking for larger stones, a minimum weight may be required. Larger stones = higher weight. Email our team if you need assistance.
Stones require rinsing prior to use.
These stones are dense and generally larger, ranging from 5-16". The larger pieces have more weathering and texture.
Stone coloration darkens when wet.
Some stones may alter water chemistry. Please do thorough research to ensure this stone is suitable for your setup.
Small size 2" to 5"
Medium size 5" to 8" 
Large size 8" to 12"
Extra Large 13" and up.